Other resources
ASAP: World History
I would highly recommend this review book. It's a reference tool, and has charts and covers the essential and very important core details of World History. It's easy to read and a great resource to review for tests and the AP Exam. Getting it at the very beginning could prove to be much more helpful rather than getting it towards the end. You can get it on Amazon, or from Barnes and Noble.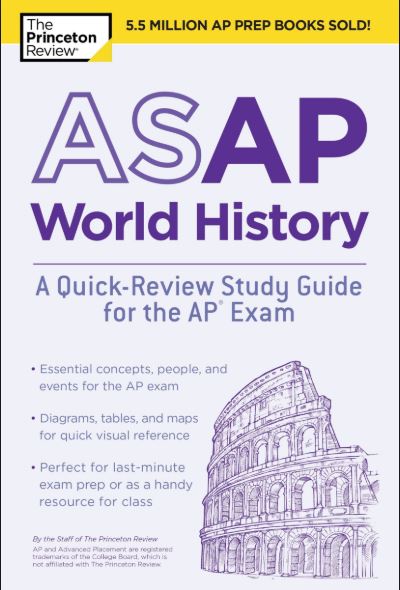 Crash Course: AP World History
This is another highly recommended review booklet for the class. I personally didn't use it, but I've heard from my peers that it was a very good review source and breaks down all the information into an "easy to understand" format.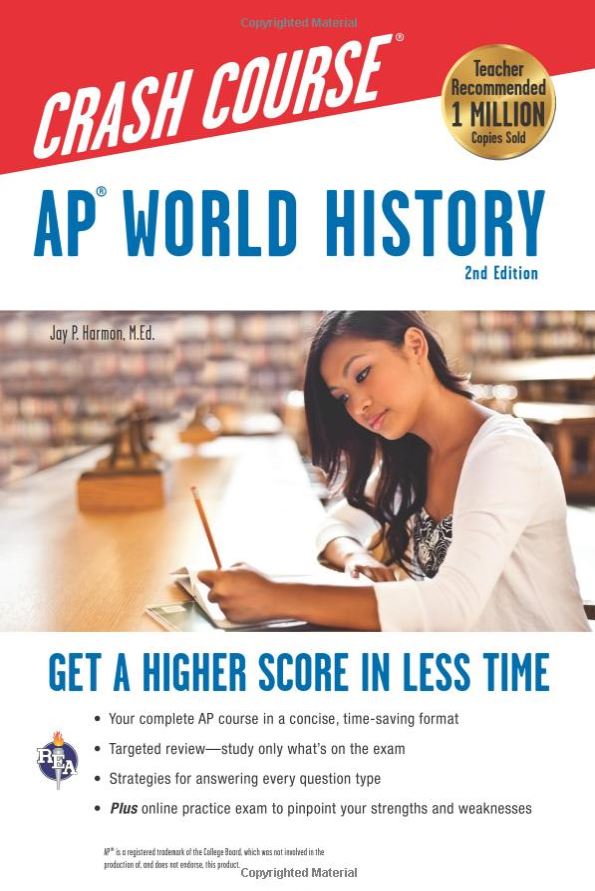 CrackAP.com "AP World History"
This website is extremely helpful as it provides about 38 tests (about 9 or test questions each) that very similarly mimic those on the AP World History multiple choice section. This is extremely helpful to practice tackling the multiple choice questions with passages, and I would recommend you use a few weeks leading up to the actual AP exam.
Crack AP: Practice Tests link